About us
Our commitment
Since 1977, we've been committed to offering you apple products and fresh-pressed juices produced simply and locally.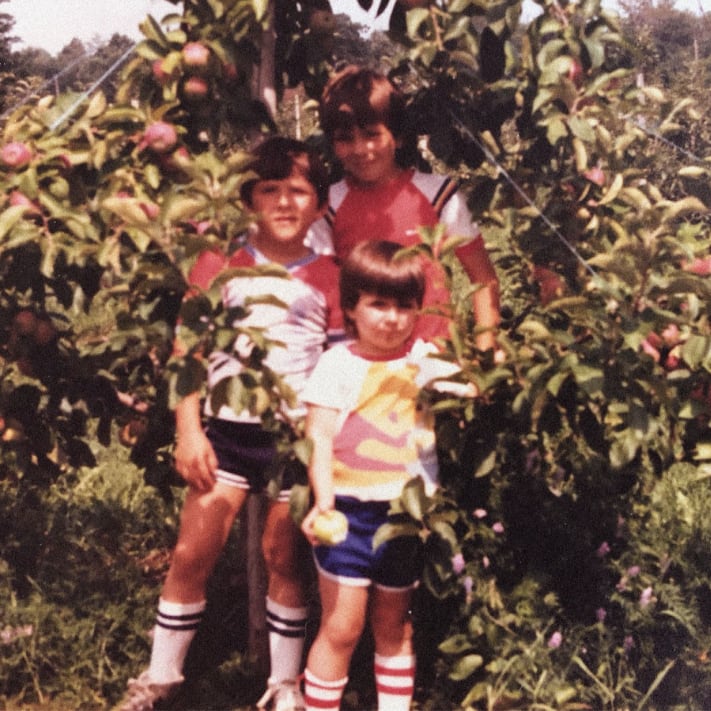 Our heritage
Both a nod to the passion that inhabits us and the family essence of the business, the name Heritage 77 is the legacy of innovative apple growers obsessed with quality and focussed on a single objective: provide families from here with outstanding orchard products.
Our family
From harvesting to transformation, we are honoured to have always been able to count on local employees as dedicated to producing top-quality products as we are. Our family includes all these men and women who have been by our side from our budding beginnings to the bountiful business we've become.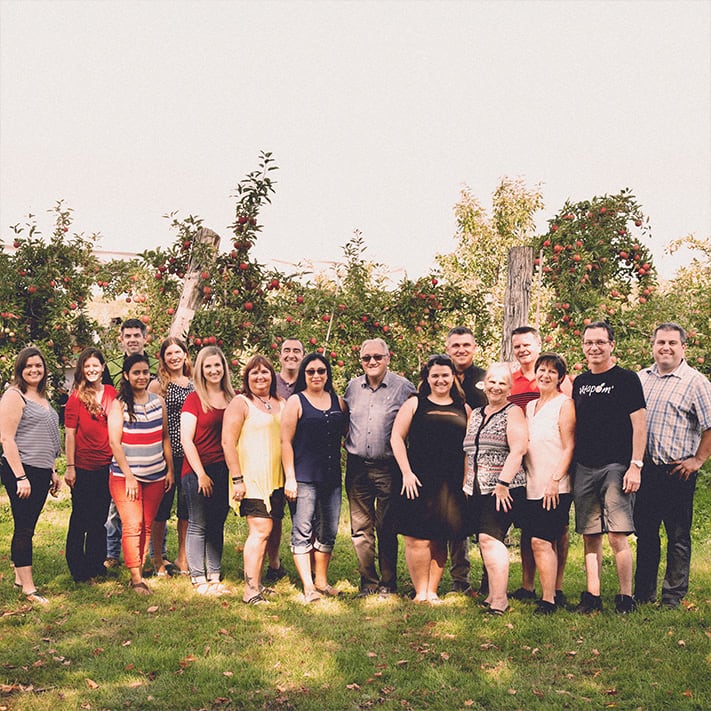 Our partners
Heritage 77's family extends over to a network of partners who have been making our adventure possible since 1977. Our collaborators' 1,000 acres of orchards are at the heart of our success. Combined with our own 900 acres, our top-quality products are the fruits of our labour and complicity . . . a complicity that we'll continue to cultivate thanks to the 600,000+ apple trees planted since 2006.