Orchard juices
Orange
juice
Homemade juice made with fresh-pressed oranges, with no added sugar.
Ingredients:
Fresh-pressed orange juice (not from concentrate).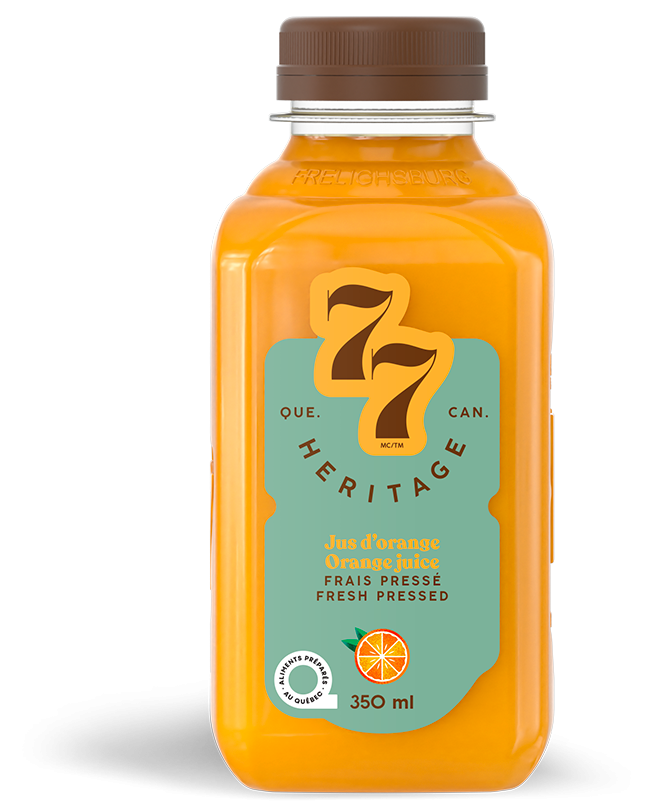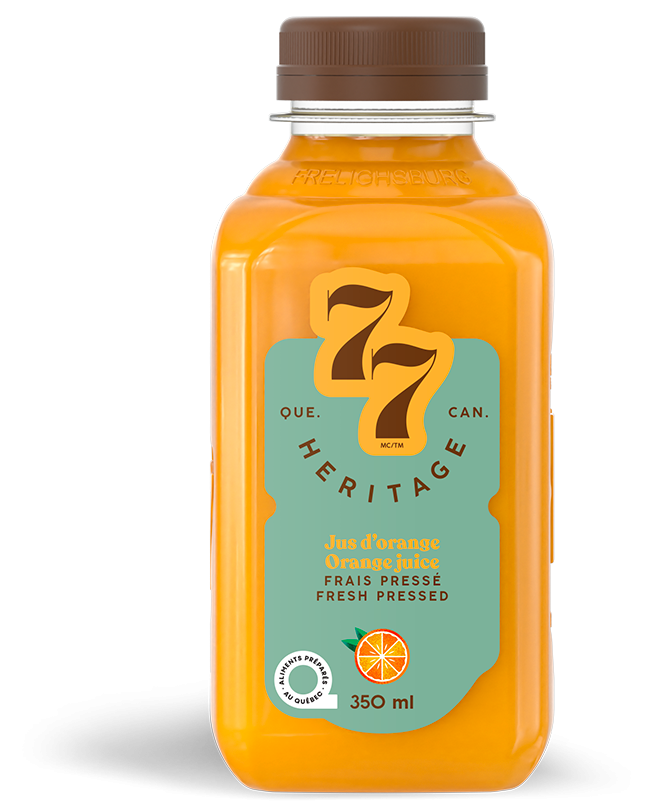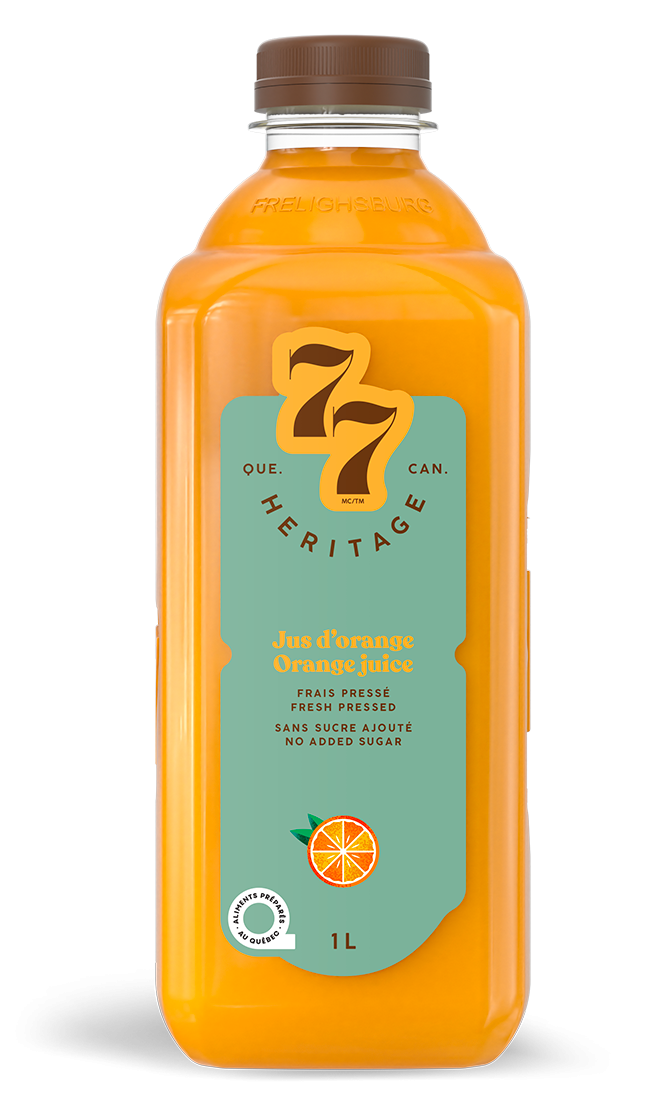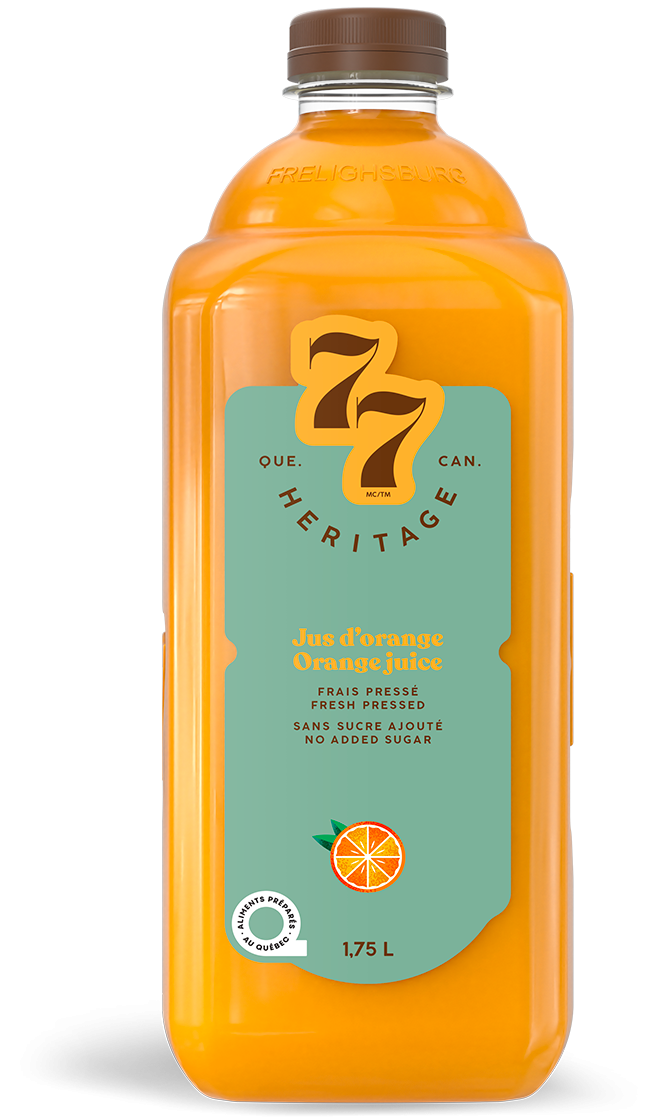 Nutritional values +Valeurs nutritives -
New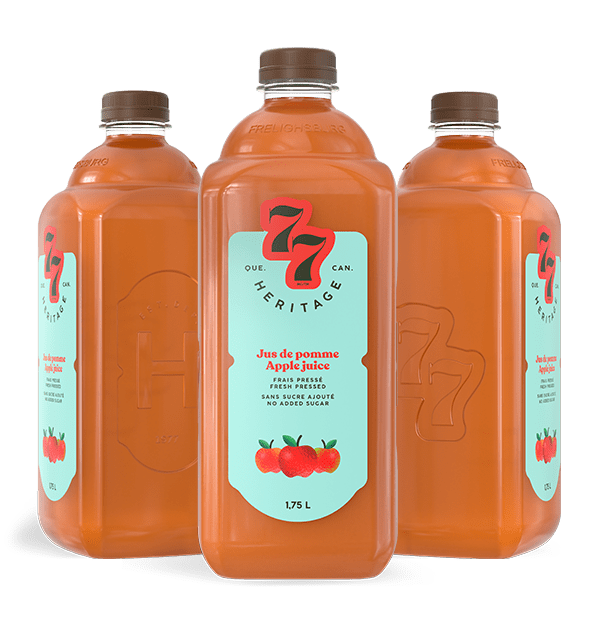 Our bottles
are made from 100%
recycled materials
For our heritage and that of the planet, our bottles are entirely recyclable. And with their classic design, you get a whole lot of love and comfort in every one.